Contributing to a Circular Society
ONS is an integral part of the circulation of heavy metal resources. Starting from the collection of spent lead-acid batteries and used hard metal tools our metallurgical know how allows us to return recycled lead and tungsten/cobalt to battery makers and tool makers. We are the Recycle of the 3R: Reduce, Reuse, Recycle.
In the near future, we aim to contribute to a simple, safe, and efficient collection system of spent materials by bringing together the value chain and information technology.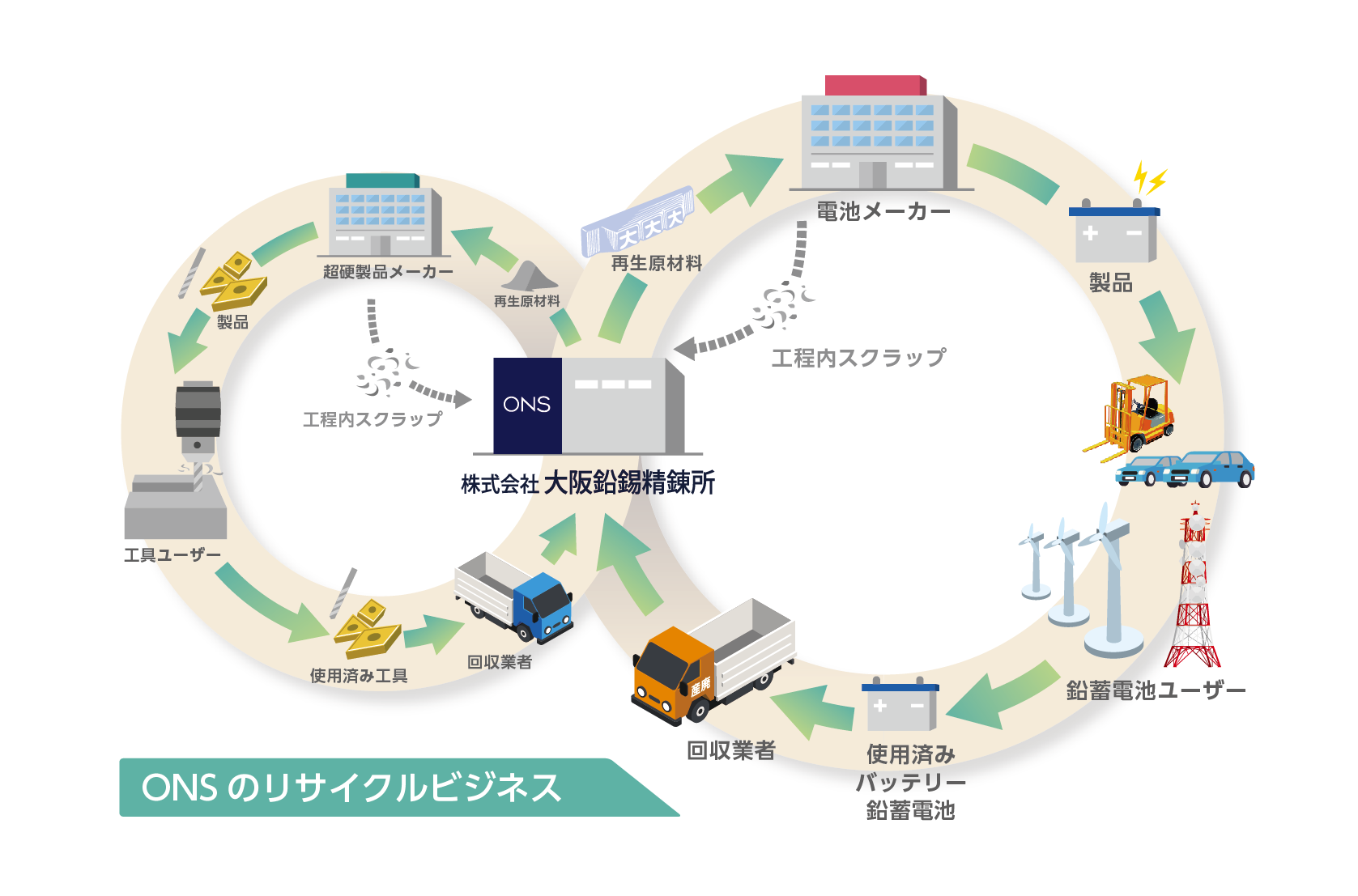 How We Engage
We aspire to live by the Sustainable Development Goals (SDGs).
For our Team

We care about the health and well-being of everyone who works with us. Through periodic health checks twice a year, we monitor blood lead and cobalt concentrations. We offer extensive benefits. We work towards an enjoyable work environment.

Investment towards the Environment and Safety

"Nothing is more important than protecting the environment and safety of the workplace" is our slogan, and we invest accordingly.

Aiming for 0 Burden to the Environment

With ISO14001 Environmental Certification as the basis, we aim towards 0 burden towards the environment. This includes the work environment, and anything that takes place and/or leaves our premises.

Realisation of a Circular Society

We will collaborate with related industries to enable the circulation of resources by designing and building a simple, safe, and efficient system to realise a circular society.

A Smart System

With a century of accumulated know how, we will work with related industries to pursue a future vision of a smart circular society.