Procurement & Circular System Development, Lead Recycling Operation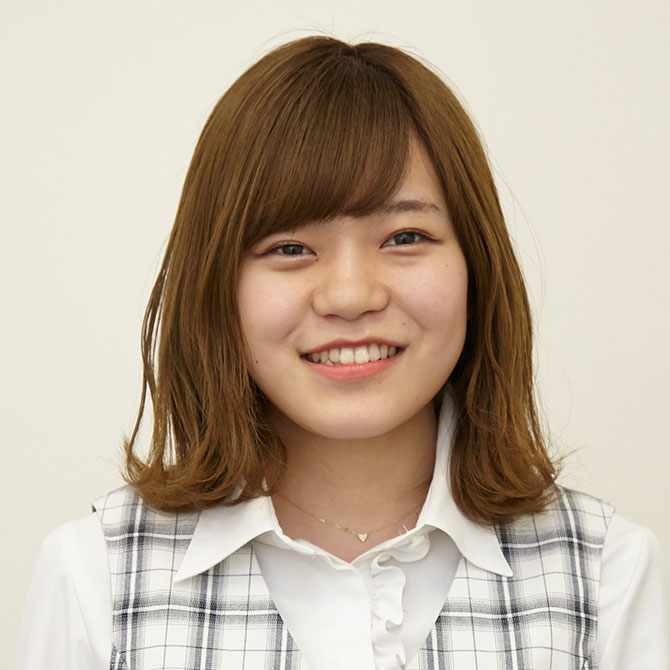 Chiemi Sano
(joined 2016)
Entering the unknown world of lead manufacturing
I was planning to become a patissiere in my highschool when I found out about my position at ONS. My highschool career mentor recommendation was one factor in my decision to join the company. I was also attracted because it was close to home and I can commute by car. I now single-handedly take care of administrative affairs in the procurement and marketing group.
There is satisfaction in seeing work progress as scheduled, when I am setting my own schedule. I am looking forward to making the connection between the names of our products and how the product is made.
On weekends, I enjoy going out with friends.
Manufacturing, Lead Recycling Operation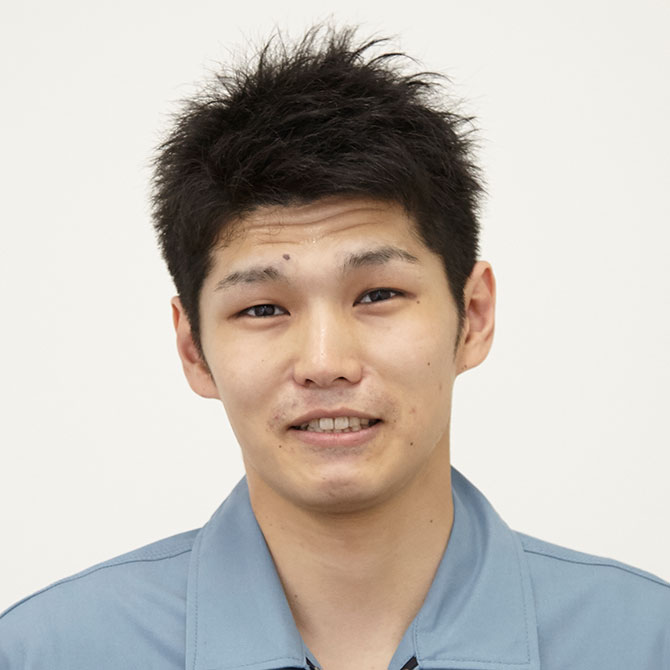 Ryota Ohno
(joined 2017)
Taking on the challenge of Manufacturing
I was working in the service industry as an extension of working part time during my studies.
My father, who works at this company recommended me to work here. I was also interested in "making" things.
I had never worked in manufacturing, and neither did I have experience in shift-work. All of my colleagues are very supportive. There is much to learn, about the equipment, facility, electricity, etc. I think I will always have something to learn. I take advantage of weekdays off, going to the movies with my wife and such.
Quality Assurance, Lead Recycling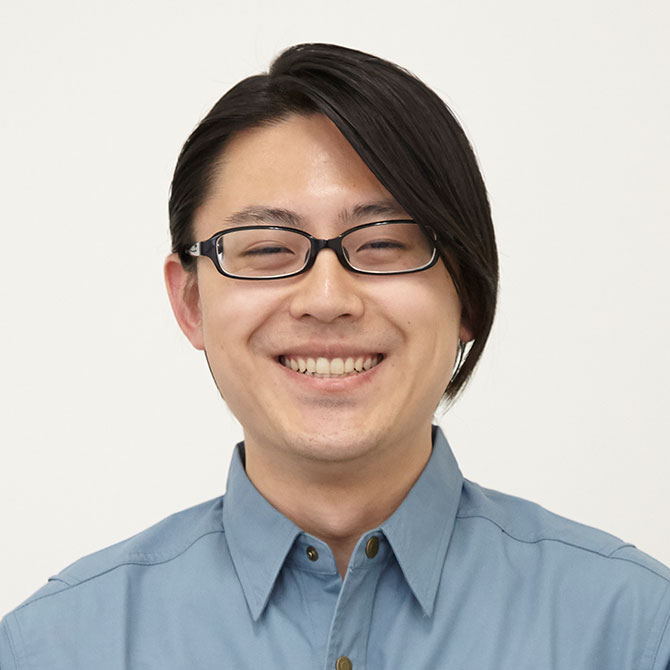 Kento Hayashi
(joined 2012)
Eye opening to learn about lead
I focused on biology during my Technical Vocational School for Analytical Science.
I joined the company as I wanted to learn about another field of analysis. I routinely analyse waste water, as well as raw materials and our final products. For my personal project, I am studying battery metal compositions.
I find it exciting to take on new challenges. As there are very few positions that specialise in lead, it is a very valuable learning eperience. ONS has a long history as a company, and has good employee benefits.
On weekends, I get together with my friends for a drink. In the winter, I go snow boarding, and in the summer I like to tour the country on my road bike.
Manager of Sales, Procurement & Circular System Development, Sintered Hard Metal Recycling Operation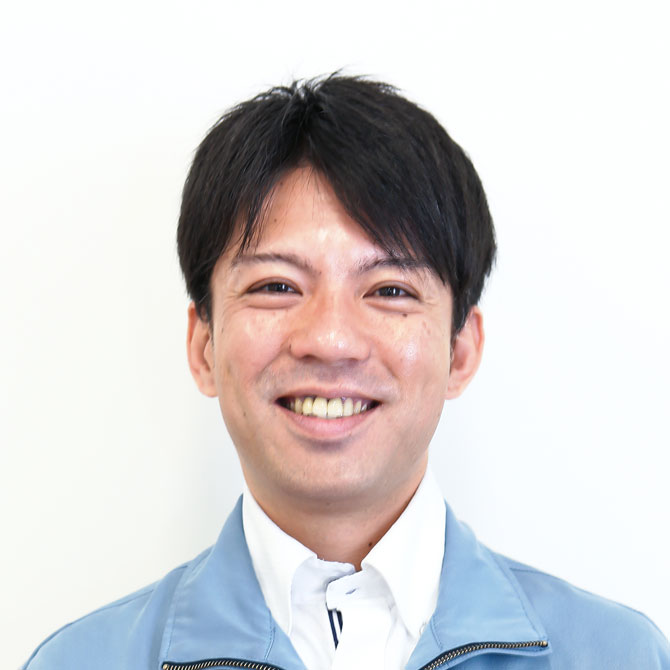 Yoshiaki Kinoshita
(joined 2010)
To be a technically savvy sales and marketing personnel
My previous place of work was also manufacturing and selling sintered hard metal products. It is important for me to be involved in the manufacturing industry.
I find work most satisfying when I can present to my customers, a tangible product. When I was able to get the first customer on board for our new line of products, it felt rewarding, giving me the energy to do the next thing.
In my personal life, I enjoy spending time playing with my child, snow boarding in the winter, and a more recent possibility, to surf together.
Manufacturing, Sintered Hard Metal Recycling Operation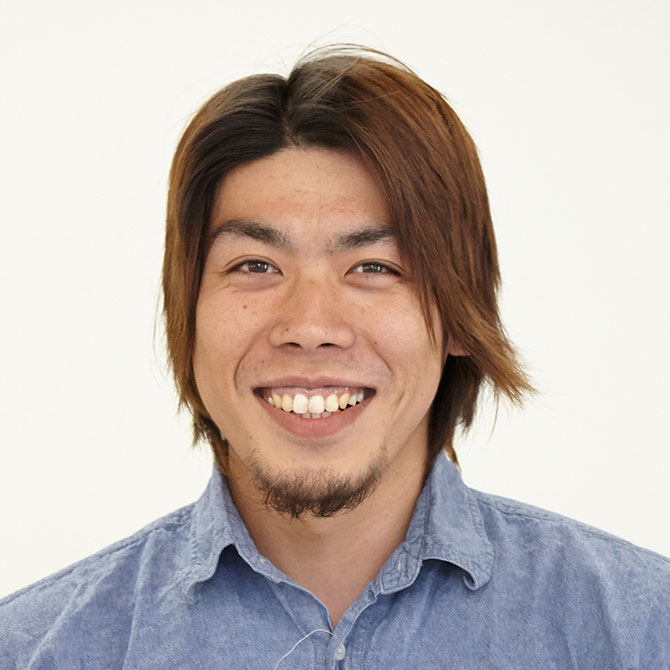 Koki Nakamura
(joined 2012)
Optimising from a Heisei Era Perspective.
I graduated from an automobile mechanic school, but decided to work in a different industry, and found this company not too far away from home.
This company implements the ISO standard. This means that there are ample opportunities to learn from experienced colleagues through well-documented processes. As a kid having grown up with digital and precision instruments, I want to take on the challenge of automating our processes.
I enjoy surf fishing on weekends.
Manufacturing, Sintered Hard Metal Recycling Operation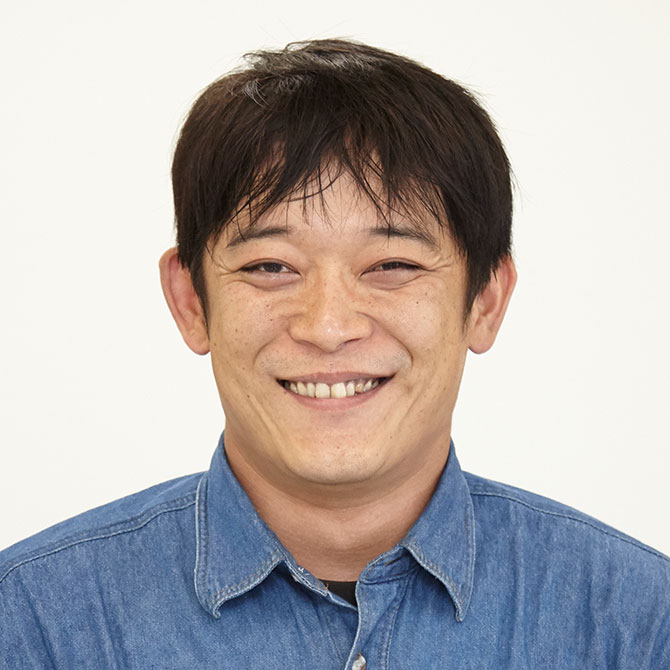 Yohei Takeuchi
(joined 2005)
The key is to generate ideas for the future.
I work on the final step of the sintered hard metal recycling process. I make sure that the particle size and composition of the powder we produce is within the specifications of our customers.
It is motivating to see my own ideas coming to fruition. Because we are few, how to make a better workplace is also up to our own creative contribution.
I am a weekend carpenter, spending time with my children.
Finance and General Affairs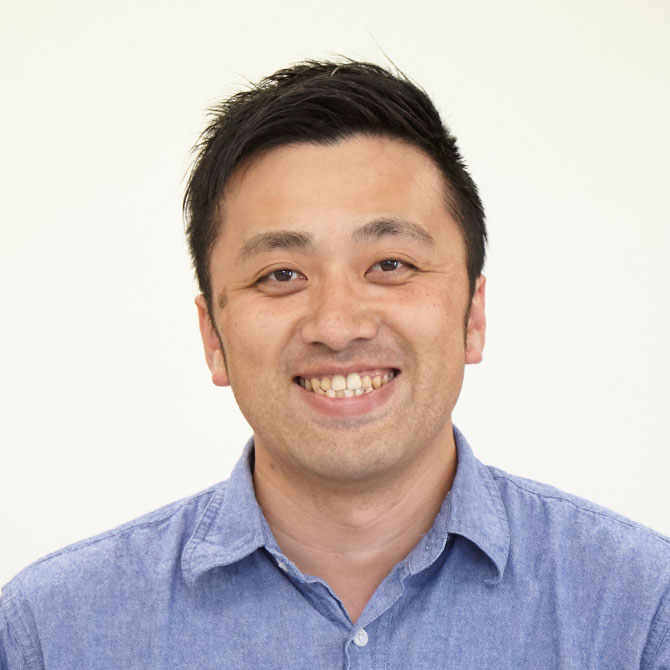 Ryoji Nakata
(joined 2011)
Making use of my experience in the hospitality industry.
In my previous position, I was in accounting, and previous to that, I was in the hospitality industry, working also in restaurants and also in apparel sales.
In the general affairs group, there can be unexpected issues that arise outside of routine work, and flexibility is required. Our company employees are very friendly. It is easy to communicate with people. As I used to play soccer during my student days, I still play futbol de salon on the weekends.
But the best weekends are when I spend time with my children. I look forward to taking a long family vacation.
Manager of Quality Assurance, Lead Recycling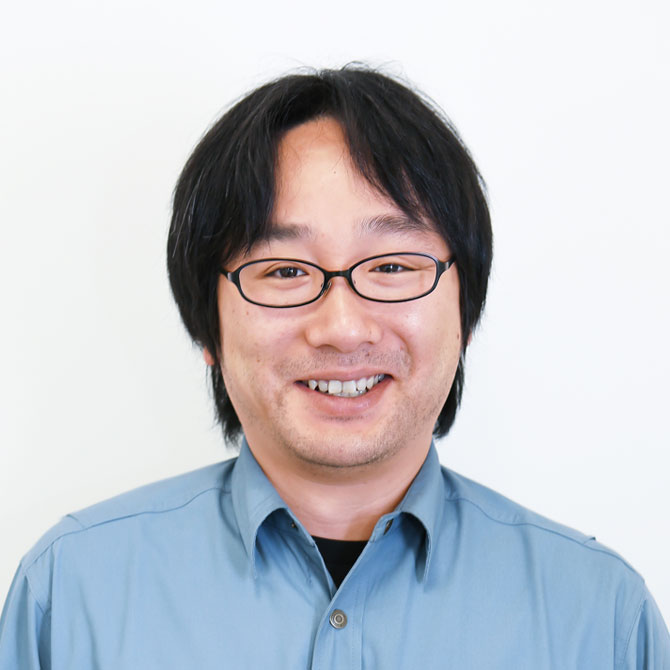 Yoshinari Kitayama
(joined 1997)
Beyond Analysis
What caught my eye about ONS in the job description was that they aimed to be a "Non-polluting plant".
It has been a great experience growing together with the company. I went through the planning and moving to Torishima, and the improvement in quality assurance. I also had the chance to learn more technical details beyond what is necessary for analysis of samples.
Now that I am in the position to nurture my junior colleagues, I want them to experience directly the manufacturing process, and supporting customers from a technical perspective, so that they become well-rounded.
In my free time, I value time spent with my children. There is a welcoming atmosphere in taking paid days off to spend with family. For a change of pace, I go fishing or on motorcycle tours with friends.
Manager of Engineering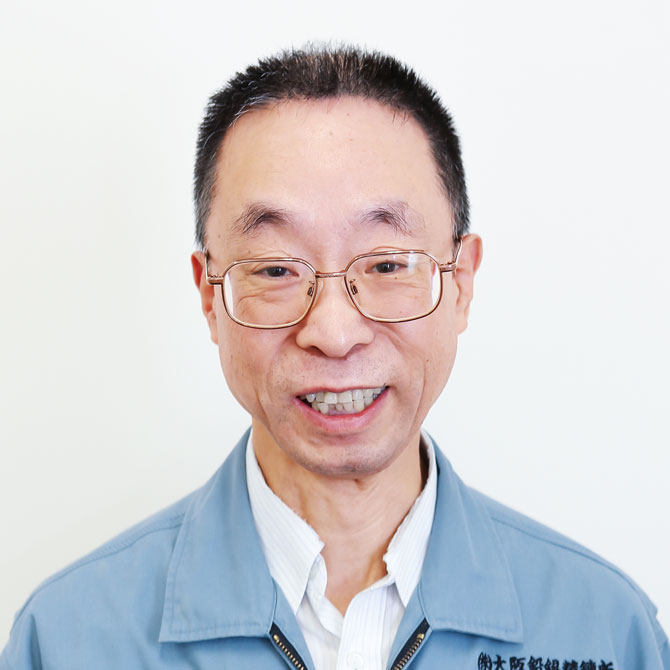 Tatsuhiko Michimoto
(joined 2000)
"Work hard, we take care of you"
After finishing my masters, I had a technical position in a government agency, followed by one in an environmental conculting firm. As I was looking to change out of my second position, I applied to ONS as I learned that even as a small compay, ONS had ISO certification.
My impression of the plant tour during my interview was favorable. ONS was also supportive of my continued education in obtaining a doctorate during my work time.
We have a monthly gathering where we have some external professionals come to discuss technical issues, and improve our knowledge of metallurgy.
I find that "we take care of you" is really true, ONS values its employees.
On the weekend, I watch quizz shows to refresh my mind.