Off Gas Treatment
Our off gas is treated before being let out into the atmosphere.
We monitor to keep SOx and NOx under stringent internal setpoints below regulatory values.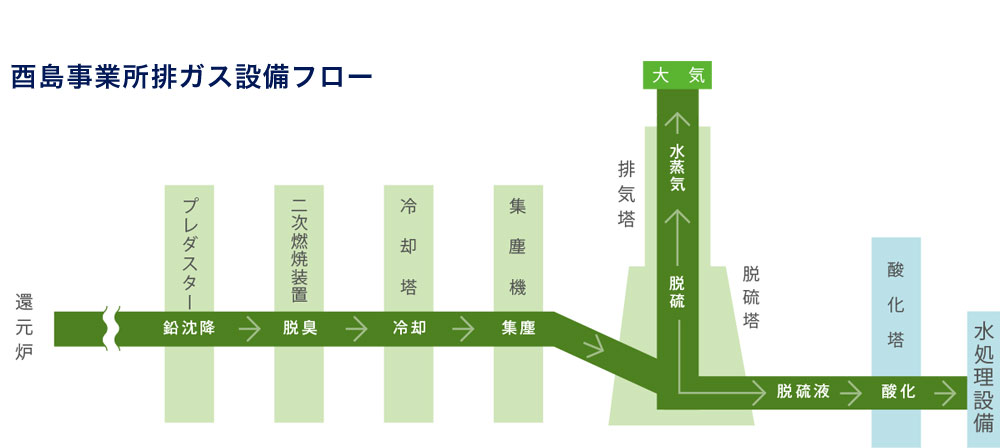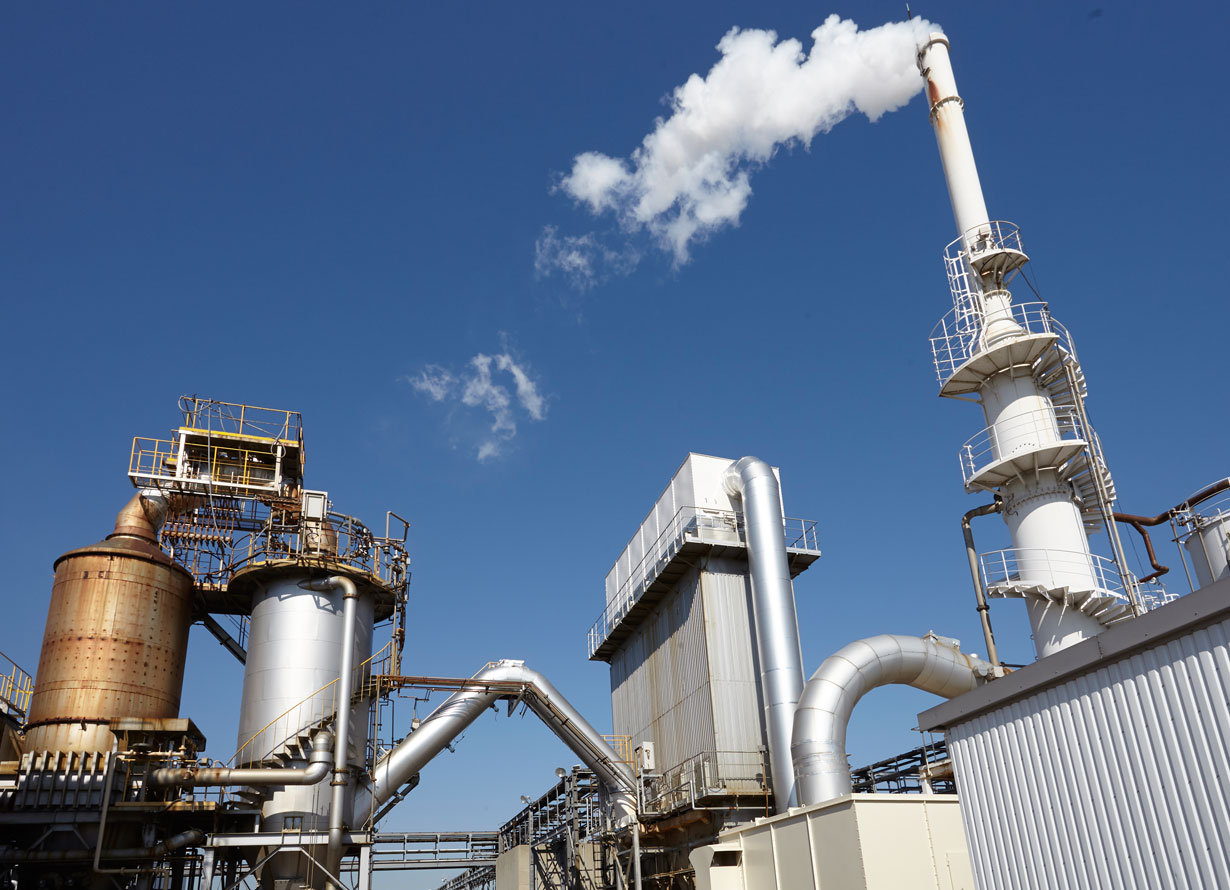 Water Treatment
Water is released from the premises only after treatment and when regulated parameters are under stringent internal setpoints below regulatory values. We use rain water for some of our processes. Our reservoirs can also accommodate excessive precipitation so that no water leaves our premises without being controlled.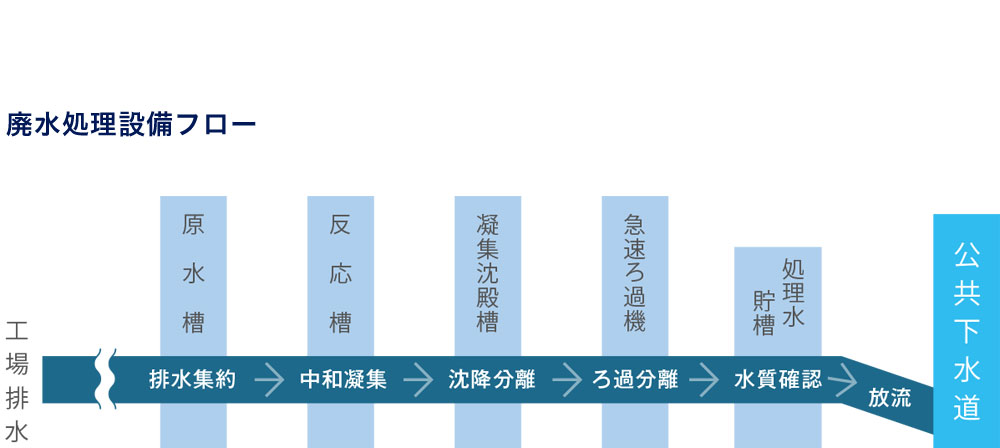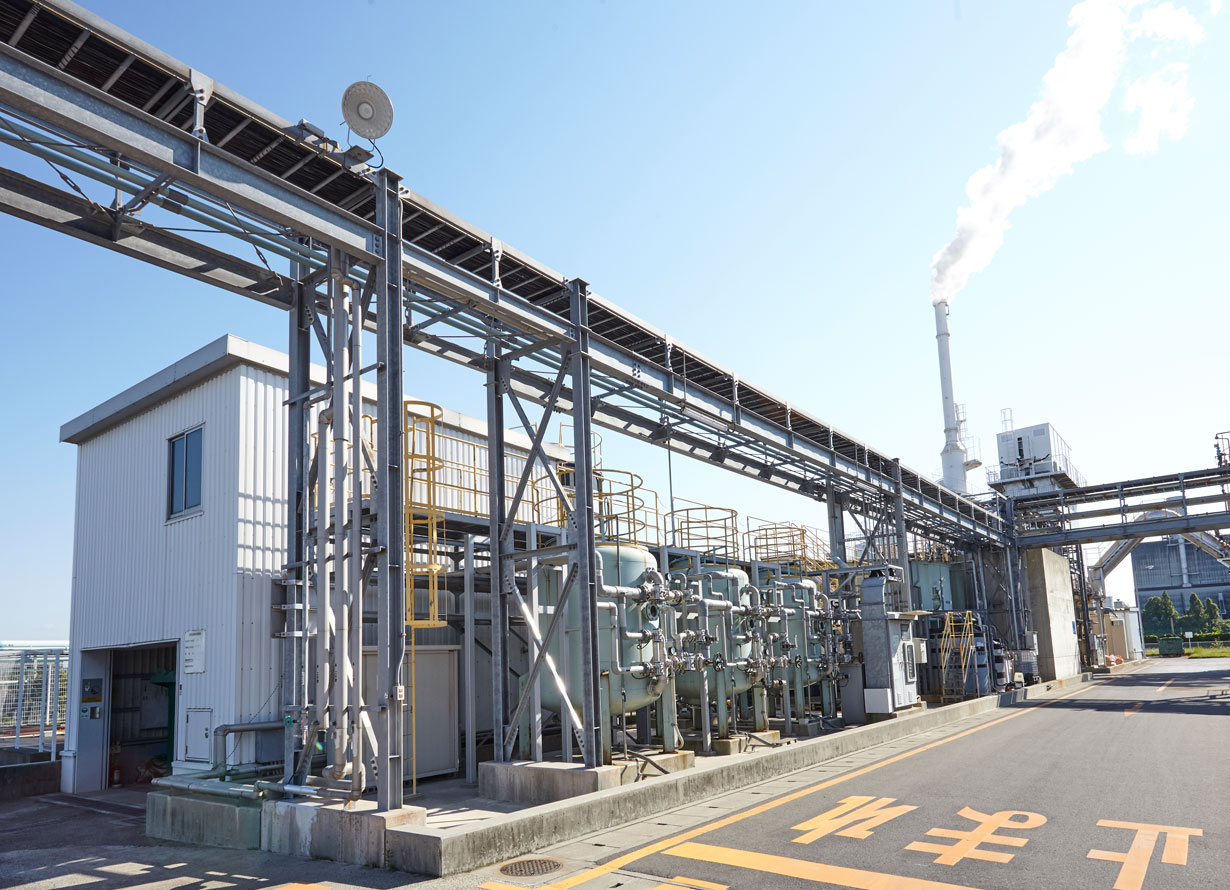 Dust Collection
We collect dust at each step, to control dust exit from our facilities.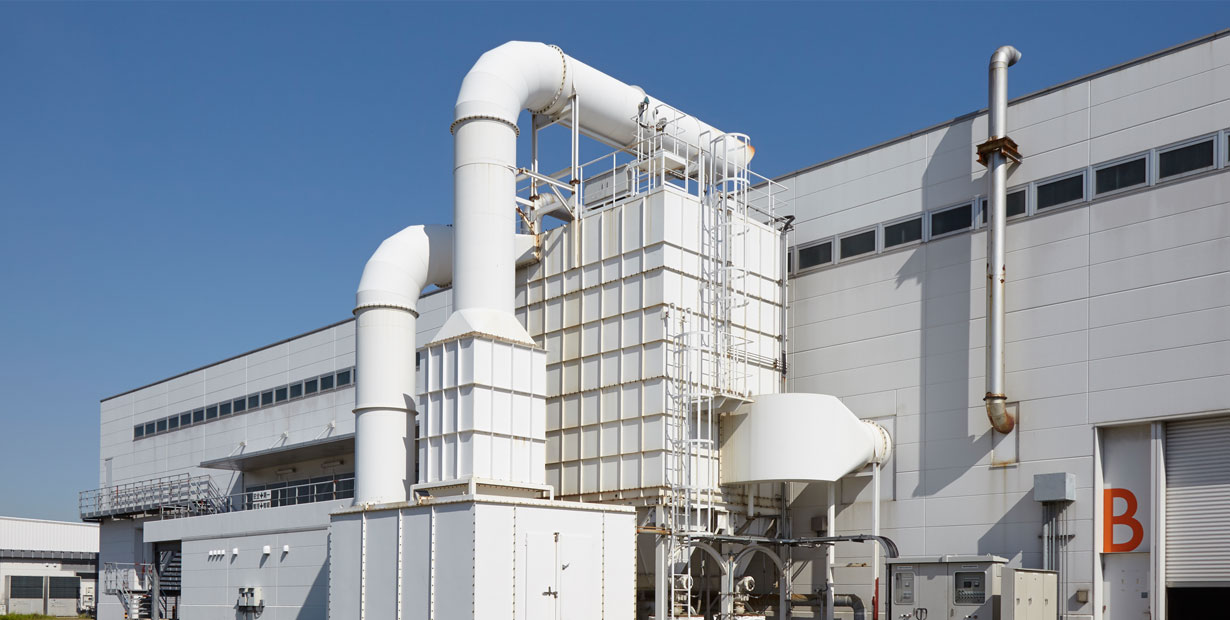 Exposed Pipelines ・Above Ground Facilities
By running our pipelines and constructing our water pits above ground, we enable early leak detection and repairs to prevent soil contamination.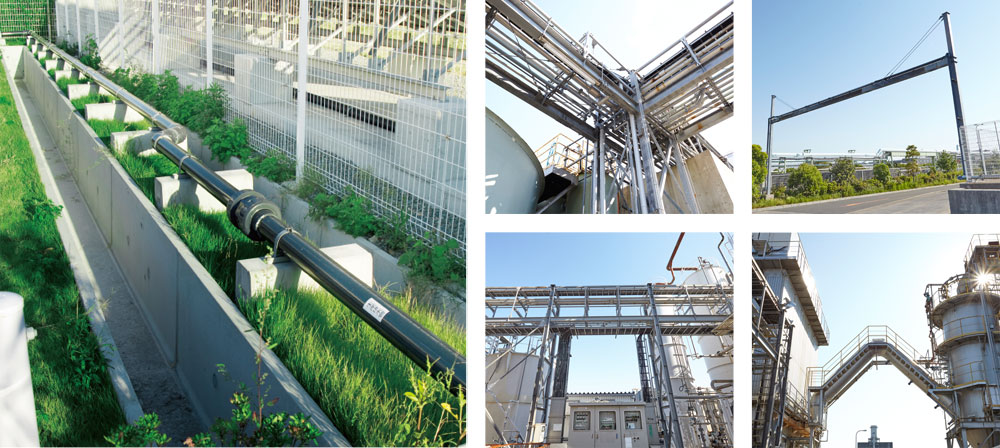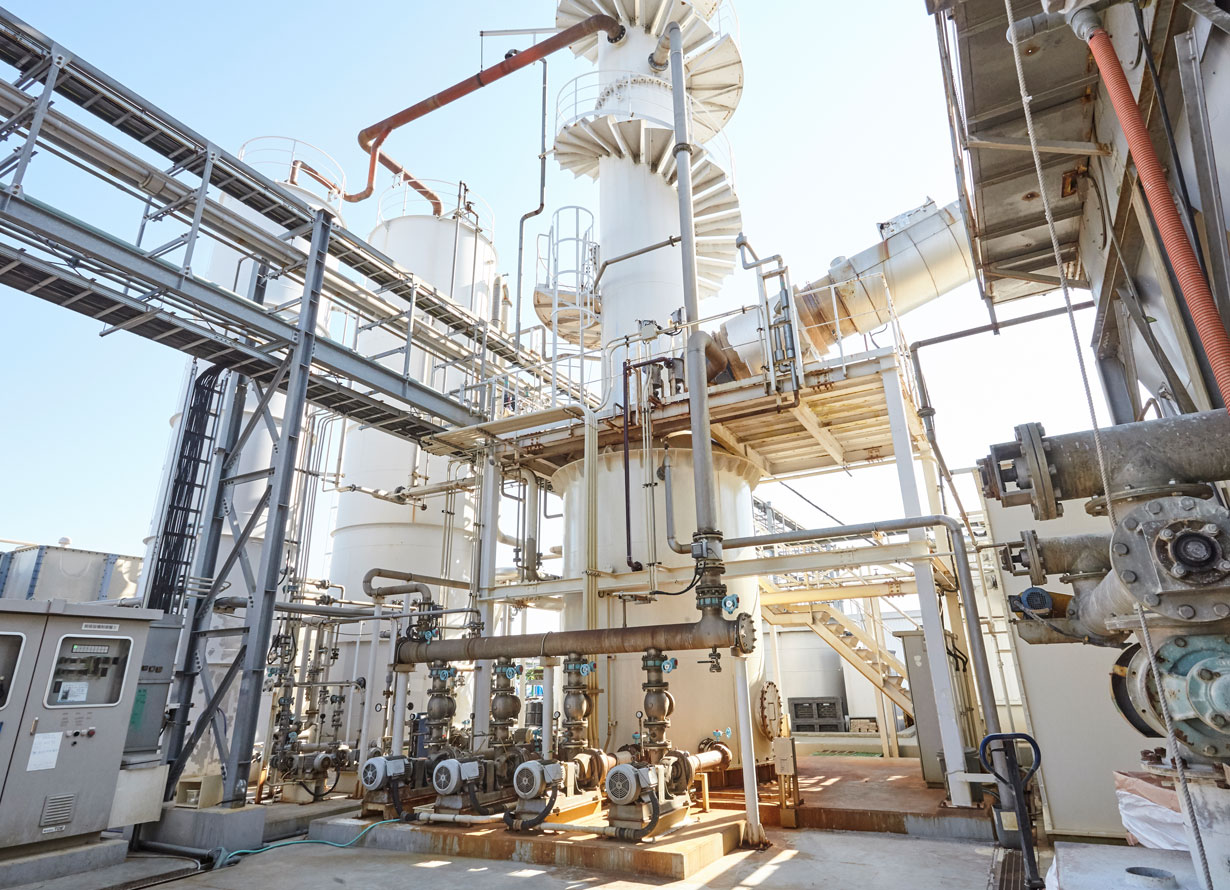 Keeping our Premises Green
The vegetation on our premises is in line with our Green vision, and meets the regulatory requirements.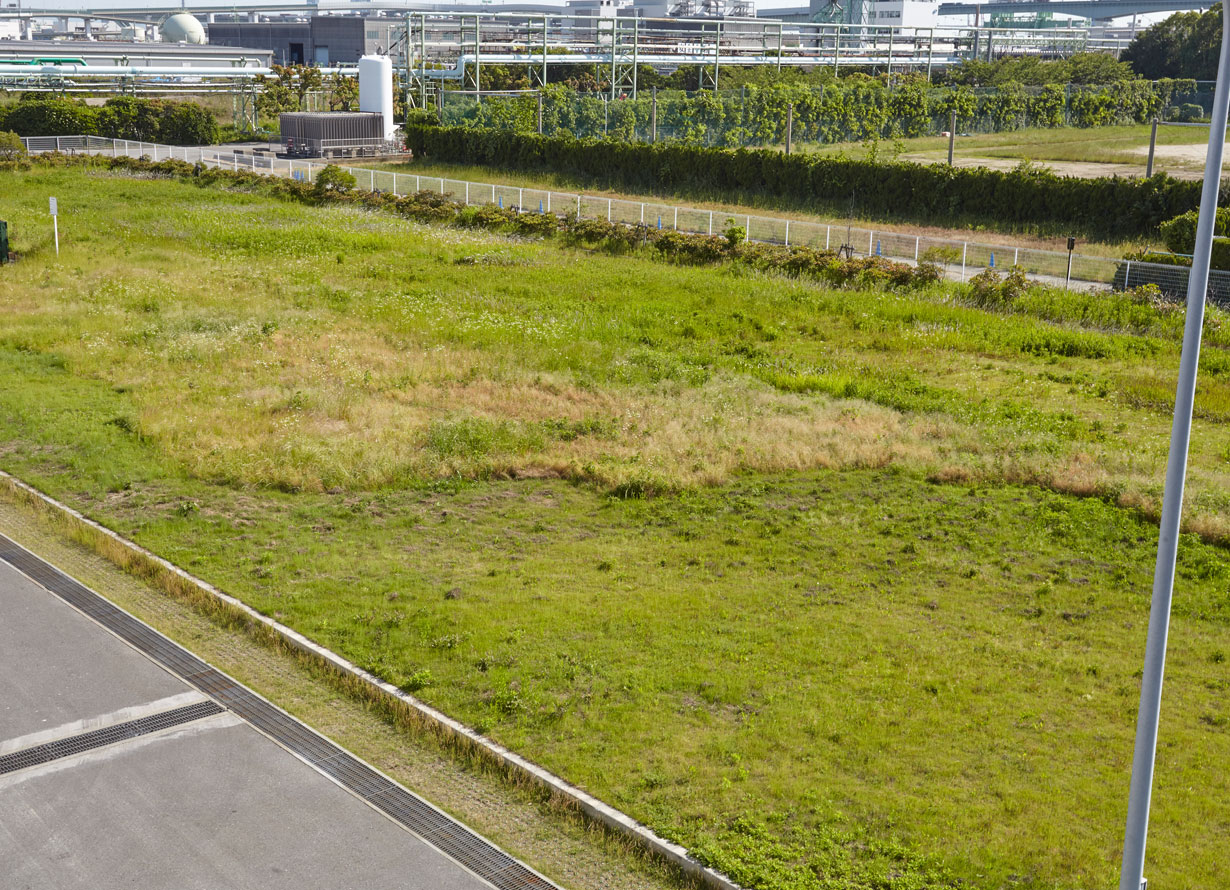 Against Soil Contamination
Dikes surround our water treatment and off gas treatment facilities, acting as another backup measure for preventing soil contamination.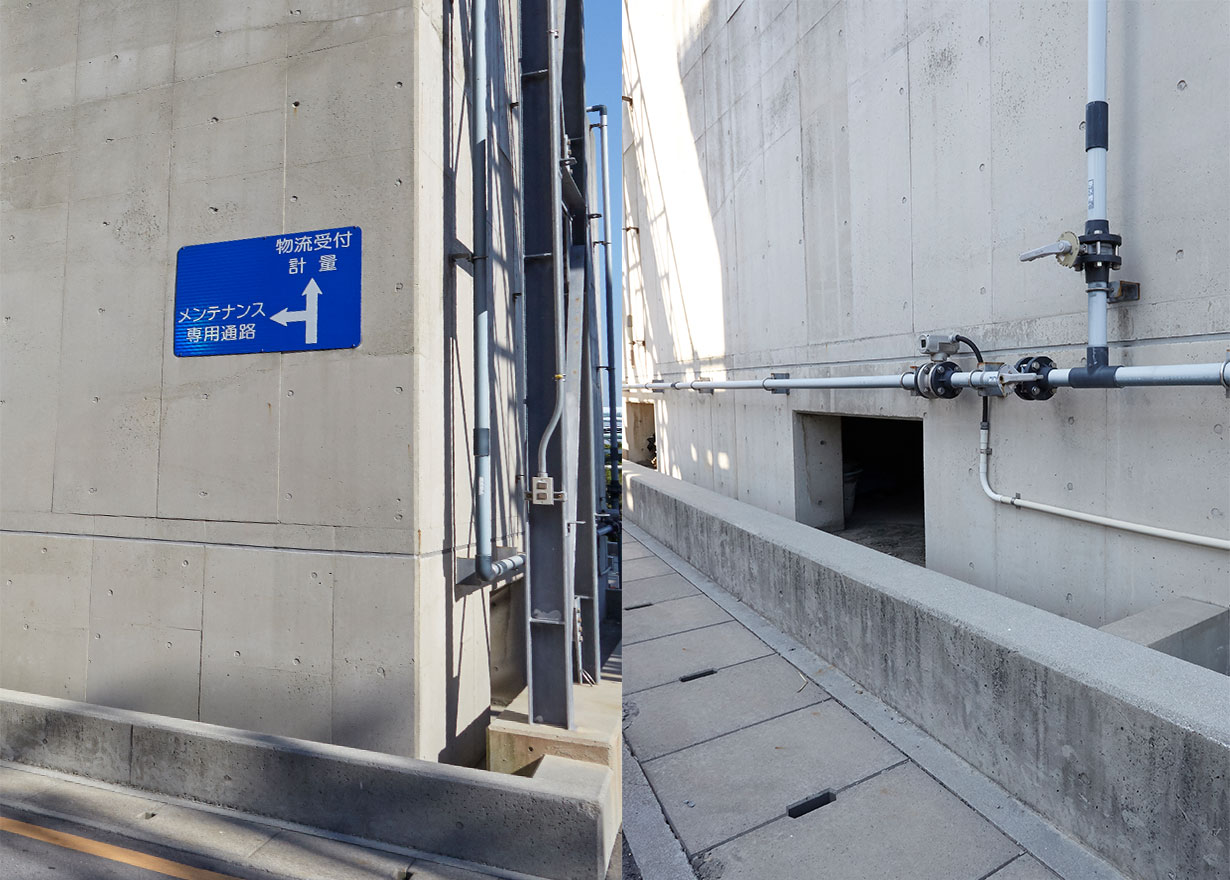 24 hour Monitoring System
Waste water and off gas treatment is monitored 24 hours a day.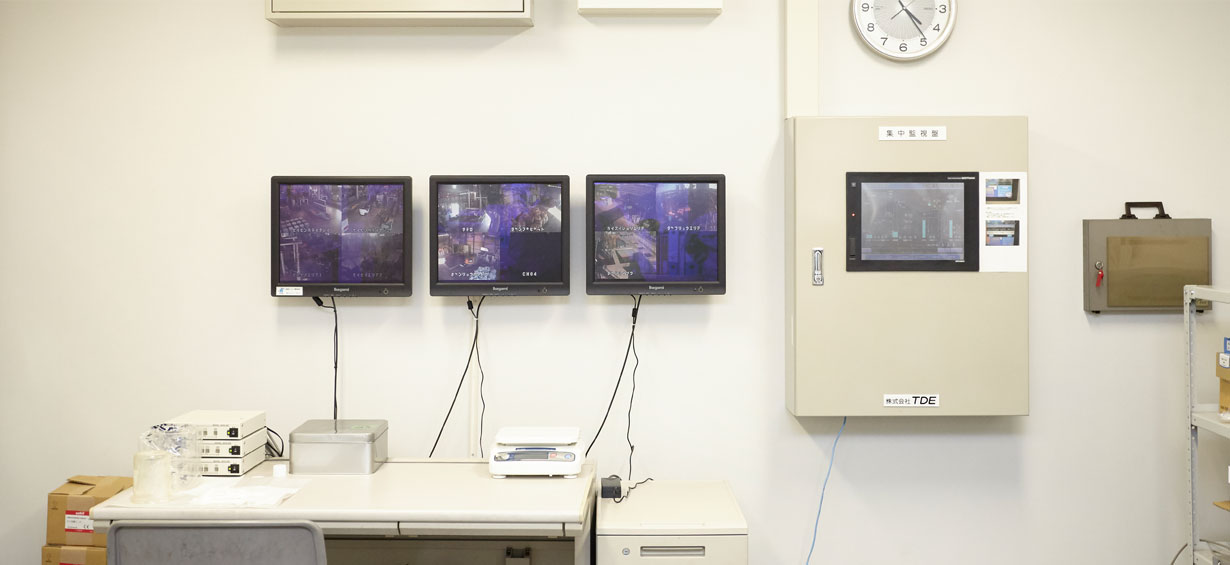 Health Measures
Air showers are installed to isolate dust from the workplace to enter our private lives. We have separate changing rooms for work clothes and commuting clothes.
All work clothes are washed on premise, and everyone working directly with the heavy metals take a bath before going home. We also follow up with health check ups twice a year.